Let Me Ascertain You: LGBTQ All Out!
Directed by Ian Daniel and Steve Cosson
April 29, 2013
Barrow Street Theater
The Civilians final Let Me Ascertain You of the season explores unique and compelling stories of those who have battled for, celebrated and championed their sexual orientation and gender identity. The show offers a glimpse into the personal stories, struggles and triumphs of a group of individuals in the LGBTQ community. Exploring equality, marriage, family, coming out, social stigmas and homophobia, the evening celebrates stories as diverse as a teenage lesbian shunned by her Jehovah's Witness community, a master domination top who locks people up in his basement, a gay military soldier who attempted suicide and the life of the homeless gay youth on the streets of New York City.
Listen:
Laverne Cox performance here
Samira Wiley Performance here
Pedro Pascal Performance here
Be The Death of Me
Project Director: Ian Daniel
Led a team of interviews to conduct over 150 interviews in NY about death, dying and the afterlife.
The Civilians takes its singular brand of creative investigation in a bold new direction with Be the Death of Me, an installation performance piece that offers the audience intimate encounters with matters of life and death in New York City. The show received its first two performances at the Irondale Center in Fort Greene, where each audience member navigated his or her own experiences. Through a dynamic variety of settings and formats, the audience encountered real stories gathered from a wide cross-section of New Yorkers - everyone from ER nurses to priests, funeral directors to vampires, shamans to crime-scene cleaners. Through this myriad of perspectives, Be the Death of Me uncovers hidden worlds inside New York - places inhabited by those that witness the demise of our bodies as well as those that imagine what may or may not happen to our souls on the other side of life. Be the Death of Me draws on months of interviews conducted by The Civilians' artistic team.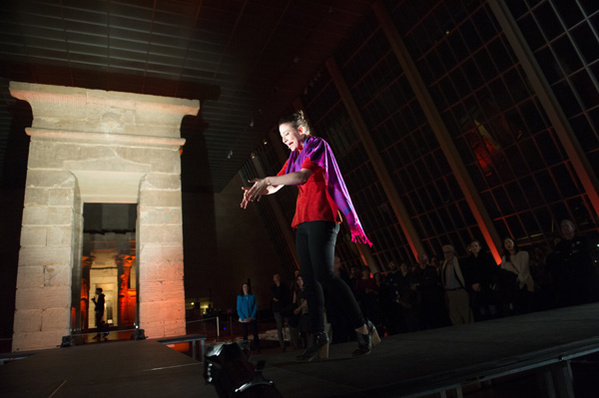 Let Me Ascertain You Investigative Performance and Podcast series
Curated and Produced by Ian Daniel
LET ME ASCERTAIN YOU Cabaret Series. Each one-night-only event centers on a theme and features actors performing interviews and original songs from the next generation of musical theater composers.

Themes and topics covered
Occupy Wall Street, Bogota Colombia Women's Prison, the porn industry, marriage, and death,
https://soundcloud.com/thecivilians

Grace McLean "Where is the White Light?"
Colleen Werthman performs Andrea for "Occupy #S17"